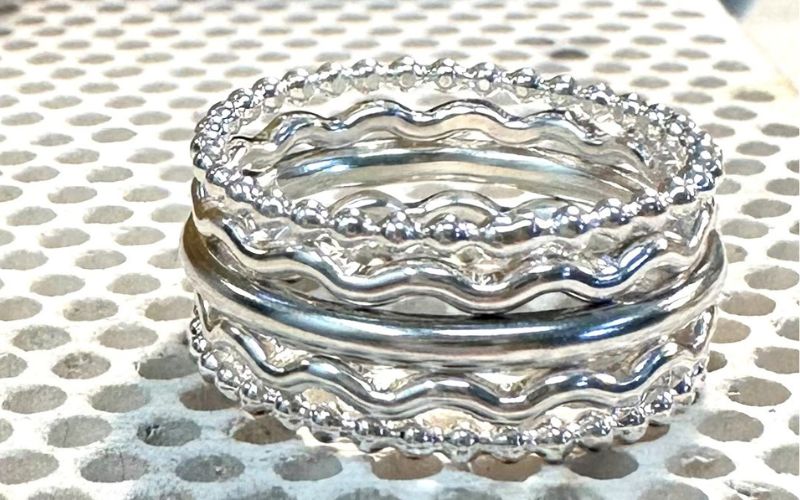 If you love the idea of making your own jewellery or perhaps designing your own wedding rings, our Jewellery Making Workshops could be the perfect choice for you. Hosted by Tanya at her beautiful studio, these workshops make wonderful gifts for those who love to accessorise with handmade jewellery.
With over 21-years of experience in designing and crafting bespoke pieces of jewellery, Tanya has a wealth of knowledge that she would be delighted to share with you. During your session, she will teach you the fundamentals of jewellery making, and guide you through the process of making your own sterling silver jewellery.
Fun and informal, TLK Jewellery Making Workshops & Lessons are great fun for all ages over 18 and abilities.
-See image below for just some of the other jewellery making sessions available
-From £85 per person for a 3hr session
-4 people maximum per session (2 people minimum)
-Prices include materials, car parking and refreshments.