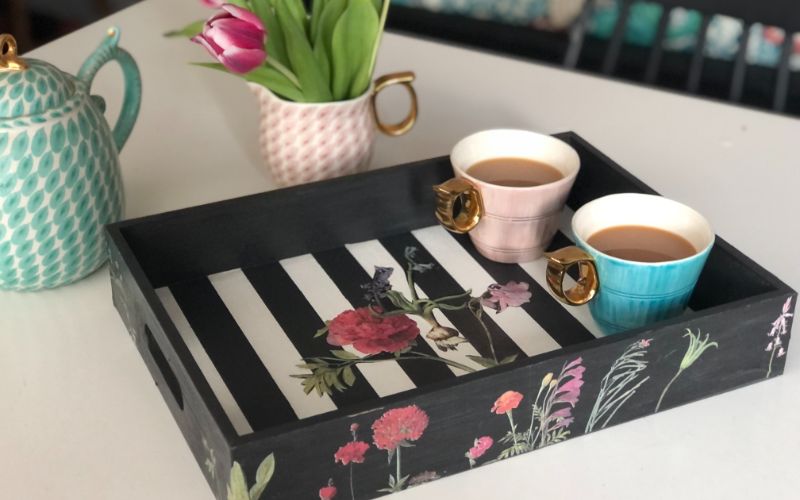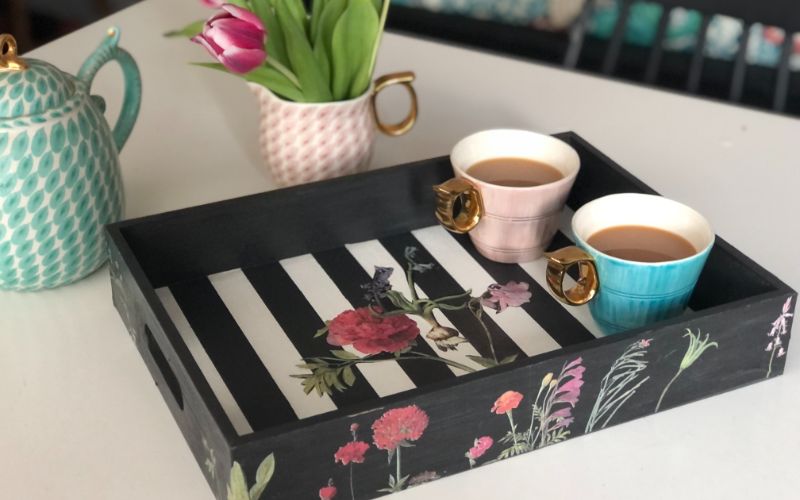 Working on a wooden tray, you will learn the skills of chalk painting the Annie Sloan way!
Using botanical floral Annie Sloan Decoupage Paper designed with the Royal Horticultural Society (RHS) alongside Chalk paint stripes, finished with Gloss Lacquer, you will create a beautiful decorative tray to wow your guests at home.
Gift Vouchers are available.
TO BOOK YOUR SPOT, PLEASE CALL
01245 266000