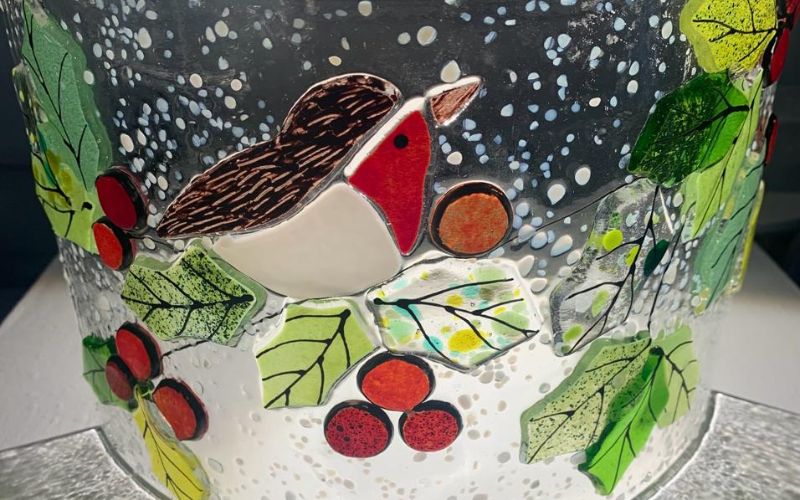 Spend a fun day learning a new skill and creating your own beautiful glass Christmas decorations. The day runs from 10-4pm and starts with Mona teaching you how to cut glass safely. Then she'll describe the different warm class techniques available to you before you spend the day making your own gifts and decorations. Once they have been fired in the kiln your heirloom decorations will be ready for collection.
Refreshments are available throughout the day but you will need to think about lunch. Across the courtyard we have The Deli cafe which offers workshop attendees a 20% discount Please wear old clothes or bring an apron as working with glass is fun but messy.
You won't have to pay for parking as you are attending a workshop. Just come straight to the studio on the day with your car registration and I'll get you put on the system for free.