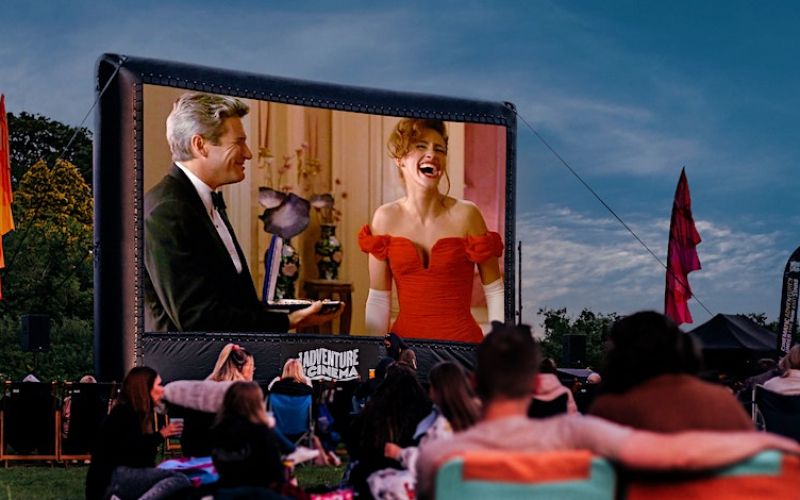 Edward (Richard Gere) is a rich and sophisticated businessman who specializes in corporate raiding. On a business trip to Los Angeles, Edward hires Vivian (Julia Roberts) to be his girlfriend for a week while he traverses the local social circles. Love and various social complications invade their tidy arrangement and have the pair wondering if this Cinderella-story could have a happy ending.
Gates open 5pm, film starts at 7pm
Plus music to enjoy before the movie with a soundtrack of specially curated songs.
Bring a blanket or camping chair and watch Pretty Woman on a giant cinema screen under the stars!
🍿 Picnics welcome – NO glassware.
🎬 Film certificate 15
👪 Under 16s must be accompanied by an adult.
⛅ The event will go ahead if it's raining but we are hoping for a nice dry weekend.
💺 No seating provided unless you have premium tickets. Blankets and camping chairs are allowed.
🚻 On-site toilets will be available including accessible facilities.
🐕 With the exception of guide dogs, no dogs or any other animals are allowed at any of our events.