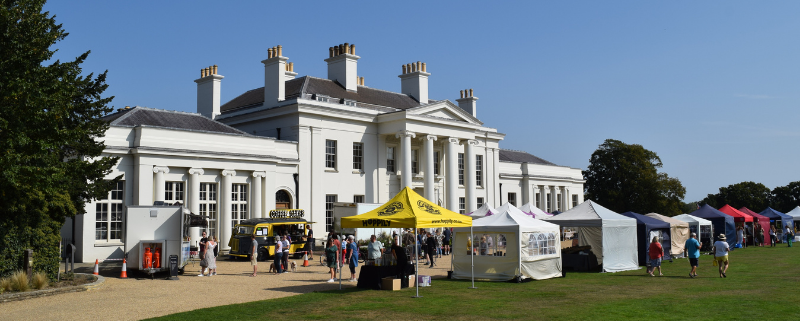 Every third Sunday of the Month from 10am until 4pm
Our Farmers & Crafts Market now has over 20 regular traders. Located in front of Hylands House on the third Sunday of each month.
The market is a treasure trove of fresh, local food, drink, and crafts direct from the producer and maker. Local honey, fresh bread, hand reared pork and beef, smoked fish and cheese, handmade candles and beautifully crafted jewellery are just some of the delights you'll find.
Hawthorn Heavy Horses are joining us this year too, providing estate carriage tours throughout the day. Tour times will be released after event for the following month. To book for the next event please click the link below:
https://www.hawthornheavyhorses.co.uk/hylands-park-carriage-tours
The market is held outside except when the weather conditions are unsafe, then we move the market into the Grand Pavilion. Visitors must adhere to the one-way system and maintain social distancing. Masks are required to be worn inside the Grand Pavilion.
We would love to hear from you if you would like to trade at the market!