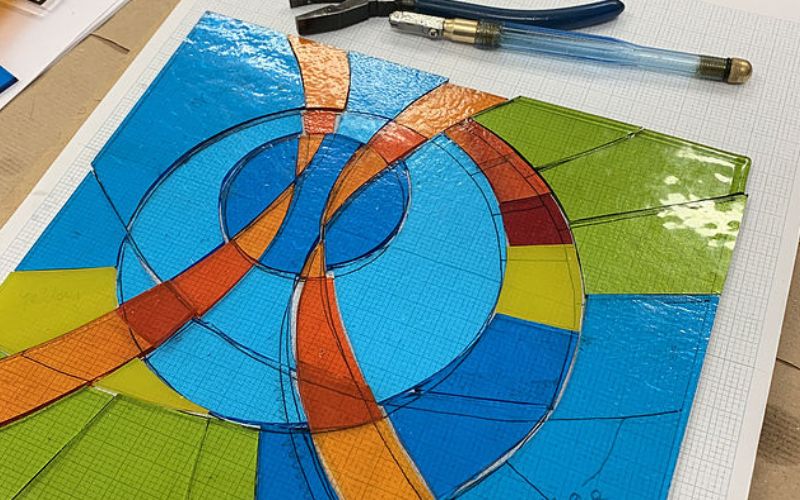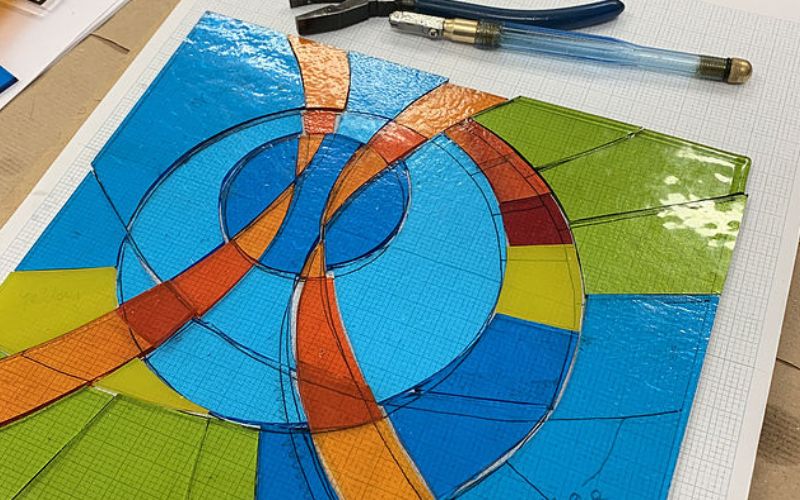 Spend a fun day learning a new skill and creating your own stained glass project with Hylands Artist Mona Marnell. The day runs from 10.00am to 5.00pm and starts with Mona teaching you how to cut glass safely. Then, having picked your pattern and the glass you want to use, Mona will guide you through the cutting, copper-foiling and soldering processes so by the end of the day you have made a beautiful stained glass creation.
Refreshments are available throughout the day, but you will need to bring a packed lunch or use The Deli across the courtyard. Please wear old clothes or bring an apron as working with glass is fun but messy.
You won't have to pay for parking as you are attending a workshop. Just come straight to the studio on the day with your car registration and Mona will get you put on the system for free.