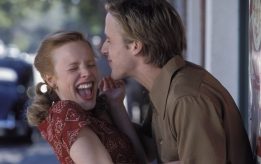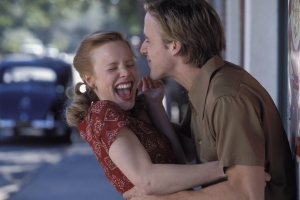 THIS SCREENING IS NOW SOLD OUT!
This Valentines Day, why not come to our Drive In and watch 'The Notebook' Certificate 15. A touching romance, set in a small coastal town in the American South – partly in the 1940s, and partly in the present day. In the present day scenes, an elderly man (James Garner) reads from a faded notebook to an old woman (Gena Rowlands) whom he regularly visits at her nursing home. As he reads, a passionate love story unfolds about a young couple – Noah Calhoun and Allie Hamilton (played in flashback scenes by Ryan Gosling and Rachel McAdams) – whose fledgling love affair was abruptly ended by circumstances and the sudden outbreak of World War 2. But although fate drives the young couple apart, they continue to be haunted by memories of their affair, and when Noah returns from the war seven years later, he realises that he cannot forget the promises they made to one other – despite the fact that Allie is engaged to be married to another man.
The 'Drive In' will be situated in the Car Park off A414 Greenbury Way. The gates open at 7.15pm where you will be loaned a personal Bluetooth speaker for your car, you will then be advised of where to park. All you have to do then is sit back enjoy some tunes, have a burger and chips with a sneaky tipple (if you're not driving) or soft drink if you are and wait for the film to start at 8pm. Food, Drink and toilet facilities will be available for the duration of the event. £25 per car, and you can have up to 5 people in your car, but when dishing out the seats do remember the best view is in the front. Any vehicles larger than average (this includes 4×4's and People Carriers) will be situated towards the back due to viewing restrictions.