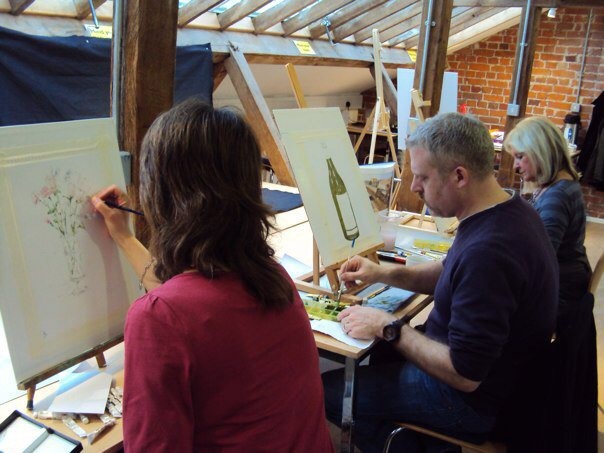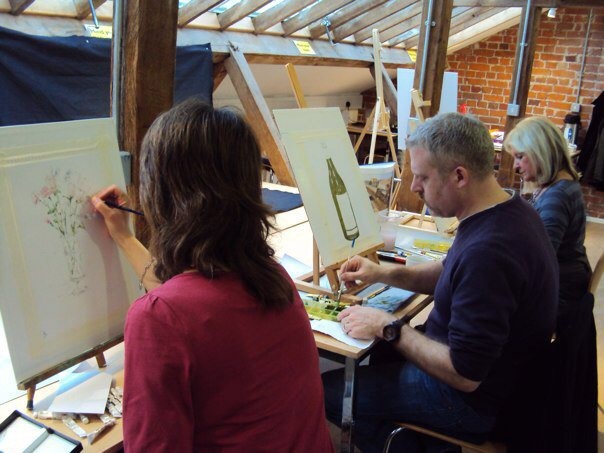 Come Paint With Me on Friday in a calm relaxed atmosphere in the beautiful surroundings of
Hylands Park.
The group takes place in The Stables workshop. There is free parking and all materials are available at cost price. Tea, coffee and fruit squash are also supplied.
Working in pencil, pastel, oils or acrylics, the class is aimed at all ages and abilities. Whether you are a beginner, would just like to get back into painting, or wish to try something new. It is not a structured class so you can work on whatever subject you like and Artist in Residence, James Wilkinson, is on hand to help you develop your style.
Due to Covid-19, lessons now take place in the Paintpop Studios for a maximum of 4 people. Each person will have their own desk facing towards a wall. Anti-viral sprays and hand gels are supplied. Please do not attend if you or any family members are showing signs of symptoms and all students must respect social distancing.